Sawing Decision Maker is owned by the company Kråkfors Forest Products AB; which was founded in October of 2018 by Mats Nylinder and Johan Annerstedt. The company's main business is the development, marketing and sales of Sawing Decision Maker. Kråkfors also offers consulting and education with focus on the sawmill industry, in the fields of wood technology, business development and software.

---
Mats Nylinder
Mats has a university background, Statistics at University of Stockholm, Forest engineering at University of New Brunswick Canada, Master's degree in forestry at Swedish University of Agriculture, PhD degree regarding measuring and evaluation of sawmill chips and Professor in Wood Technology in the field of measuring and evaluation of round wood. Mats research and teaching covers the measuring and utilization of forest raw material for the sawmill-, pulp- and energy industry. Mats is the main author of the books: Birch timber, Valuable hardwoods, Timber and Pulpwood. Today he is working with a new book regarding the history of the sawmill industry. He is a member of The Royal Swedish Academy of Agriculture and Forestry. Mats have during a shorter period worked at SÅBI; an organization for the private sawmills in southern Sweden.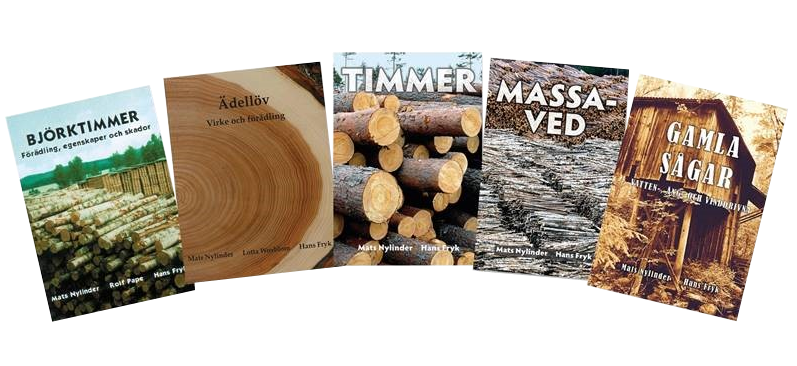 Mats is the publisher of the film on YouTube : "A story about Swedish wood " in English, Russian and Swedish.
English: https://www.youtube.com/watch?v=y8I3RoFA-w0
Swedish: https://www.youtube.com/watch?v=YN4HNs4AZxY
---
Johan Annerstedt
Johan has a broad knowledge in the software development field and has worked in numerous software projects with a lot of different software technologies. From automation software, embedded software to desktop- and mobile applications. He has a master's degree in electrical engineering from the University of Uppsala and have attended exchange studies at the ETH Zürich in Switzerland. He has worked as a software developer within several business areas since 2011. From 2015 an on wards Johan has slowly but steadily been drawn into the forest industry and is now working full time with software solutions for this sector.
---
Services
Kråkfors Forest Products AB offers the following services within the forest industry:
Software Consulting
Busniess Development Consulting
Education
For more information about our services, contact us on info@krakfors.com or by phone on +46 70 68 719 55.